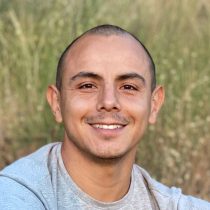 "The interests of our community are widely dependent on the highest and best use of the land. A wide distribution and allocation of ownership helps to stimulate community pride and development. It is this principle that drove me towards Real Estate as a career and what compelled me to become a property owner at a young age. I have a deep appreciation for the city of Spokane and have grown to call it home over the last decade. In serving this community  my aim is to provide professional and attentive service. To consistently improve and grow through experience, dedication and education. To connect with my clients and have their best interest at heart."
Justin was born in Lima, Peru, and moved to Hawaii as a child. He later obtained his bachelor's degree from the Evergreen State College in Business Development, while minoring in Business Management.  Justin is passionate when it comes to land development, property rehabilitation and finding the "best use" for real estate.
Justin enjoys spending time with his family. In his off time he teaches soccer and practices Brazilian Jiu Jitsu. Traveling to sunny destinations with good surf and snowboarding in the winter.
My Listings
---
Contact Details
---
Send a Message