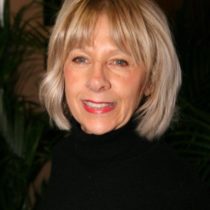 Real Estate Broker
Details…
2 daughters
4 grand children
1 love for good design
1 life of very fun entrepreneurial adventures
Experience…
Cottage to castle fixer to fab I love real estate. Energy, ideas and creativity are what I thrive on.
Spokane has been home for over thirty years and I have been a real estate professional since 1992.
I was partially raised in the San Juan Islands, attended WSU, became a flight attendant to see the world–I still love flying and my secret wish is to be catapulted in a jet off an aircraft carrier.
I have had a crazy and very fun entrepreneurial life including introducing bubble bath and waterbeds to Australia where I lived in the 1960's raising my then young family. ('SCRUBBLE' Your Kid's Clean Leaves No Bathtub Ring!) ha.
After moving to Spokane I created an internationally award winning line of gourmet huckleberry products that I marketed across the USA, Japan and Hong Kong. The fact that I had never made a jar of jam in my life turned out to be only a 'temporary' obstacle.
I start each day walking a few miles and doing ten killer sets of the Perry Street stairs-then I'm ready for a latte.
My educational background as it relates to real estate includes advanced accreditation in real estate studies, interior design, home staging, historic preservation and urban development. I love marketing homes and staging properties.
Listening carefully to my buyers, as well as my design background, has been invaluable in quickly grasping what my customers are telling me they need and desire. I love marketing homes and I help my sellers with practical information and the know-how to apply that information to get their house SOLD.
I am committed to making your purchasing or selling experience enjoyable and to developing a long and lasting relationship as your real estate professional—See you on those stairs.
My Listings
---
Contact Details
---
Send a Message